The Ultimate Guide to Backups and Storage for iPhone and iPad
Posted on September 13th, 2017 by Jay Vrijenhoek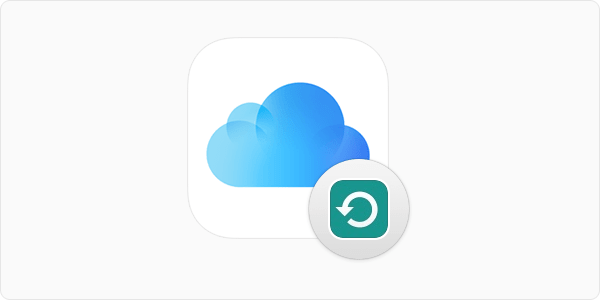 Backing up your iOS device is critical if you value the data on your iPhone or iPad. After all, mobile devices tend to have a much higher risk of data loss or damage compared to desktop computers. While there are many backup solutions available for the Mac, including Apple's built-in Time Machine and Intego's Personal Backup, for your iOS devices there are only two options: iTunes and iCloud. So, which one should you use? Can you use both? How does each solution work? Read on to find out!
How to back up using iCloud
On your iOS device, navigate to the iCloud settings (Settings > Mail > Accounts > iCloud) and make note of your current iCloud plan's storage capacity. By default, each iCloud account receives 5 GB of free storage space, and if you need more you can purchase it from Apple. The prices at the time of writing are as follows:
$0.99 a month for 50GB
$2.99 a month for 200GB
$9.99 a month for 2TB
Scroll down and find "iCloud Backup" in the list, then tap on it. There's not much to it, simply toggle the switch to enable the iCloud Backup, give it a second to turn on and you're all set. If you don't want to wait for the backup to start automatically, you can tap the "Backup Now" button. Automated backups happen when the device display is off and it's connected to a power source. Typically this scenario occurs when people sleep, which is when most backups are done.
Now you can sit back and let the backup run. Keep in mind this can take a considerable amount of time based on the speed of your Internet connection and the size of the backup. You can abort the backup at any time, and it will continue next time you tap the "Backup Now" button or let it run the automated schedule. If your iCloud plan does not to have enough storage, you will be alerted and offered a chance to purchase additional storage space.
How to backup using iTunes
Connect your iOS device to your Mac (or Windows PC) and fire up iTunes. Look for the button that has an iOS device icon and click it.

You'll be shown an overview of your device, including basic specifications, model information, backup options and sync options. Additionally, at the bottom you can see a bar graph that shows how much space is taken up on your device and what kind of data is taking up that space. Hover over the sections on that bar to see more details.

The section of the window we're most interested in is, of course, the Backups section. Configuring this is very straightforward. Select "This Computer" as a backup destination, and check the "Encrypt backup" checkbox if you wish to secure the backup file that iTunes will create on your hard drive. Keep in mind if you forget this password, your backup will be inaccessible. The benefit of encrypting your backup is that account passwords, Wi-Fi network passwords, Health and HomeKit data are backed up as well. This data is not backed up if encryption is off. Once it's set up, click the "Back Up Now" button and let iTunes work for you.

What is not backed up in each case?
iCloud backups
iCloud backups include nearly all data and settings stored on your device. However, iCloud backups do not include the following data:
Data that's already stored in iCloud, like Contacts, Calendars, Notes, My Photo Stream, and iCloud Photo Library
Data stored in other cloud services, like Gmail and Exchange mail
Apple Pay information and settings
Touch ID settings
iCloud Music Library and App Store content (If it's still available in the iTunes, App, or iBooks Store, you can tap to re-download your already purchased content.)
iTunes backups
An iTunes backup includes nearly all of your device's data and settings. However, an iTunes backup does not include:
Content from the iTunes and App Stores, or PDFs downloaded directly to iBooks (You can back up this content using Transfer Purchases in iTunes.)
Content synced from iTunes, like imported MP3s or CDs, videos, books, and photos
Photos already stored in the cloud, like My Photo Stream, and iCloud Photo Library
Touch ID settings
Apple Pay information and settings
Activity, Health, and Keychain data (To back up this content, you'll need to use Encrypted Backup in iTunes.)
Benefits of each solution
Restore time
Restoring a backup from iTunes is considerably faster than restoring a backup from iCloud. Where a full restore from iTunes can be done in half an hour or less, an iCloud restore can take several hours or more. The actual restore time in both cases depends on the size of your backup, and in the case of an iCloud restore, your Internet connection speed as well. That said, I can restore a full 64 GB iPhone in about 20 minutes from iTunes.
Storage space
With iTunes backups, you are limited only by the capacity of your computer's hard drive. If you only have 20 GB free and you want to backup a 64 GB iOS device, expect it to not work. As long as the required space is there, your backup is fast and free. This does not go for iCloud backups, however. The process can be slow and, let's face it, you will have to purchase more storage space as 5 GB barely holds the average iMessage database. The iCloud plan pricing is very reasonable though, so don't let that $0.99 or $2.99 a month hold you back.
Storing multiple backups
Both iTunes and iCloud will overwrite your existing backups and save only the latest data. On your computer, you can create a backup, move or archive that backup and then create another backup. You can create as many backups as you want so long as you have space on your hard drive. This is particularly useful if you want to test out the new iOS. If after a few days you don't like it, simply put your pre-upgrade backup back in place and restore from it. Your old iOS and all your data will be there, as if nothing happened. On iCloud, you will only have the latest backup, which means in most cases no downgrading and if the backup happens to be corrupted, you can't pick another.
Convenience
This all depends on how you use your iOS device and computer. Personally, I sit or stand at a desk several hours a day and my devices are always connected to my Mac. This makes syncing and backing up really easy. If you're always on the move and rarely if ever connect your device to your desktop computer, iCloud will be much more convenient.
Backing up your backups
The backup created by iTunes is stored on your hard drive. This means it will be backed up again by Time Machine or other backup solutions you may have in place, which means you now have two or more backups of your iOS device. As we've covered before, multiple backups is always a good idea!
Cleaning out old iCloud backups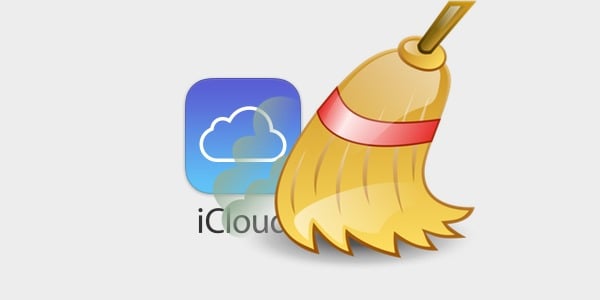 As mentioned earlier, only one copy of your current device's backup is saved and constantly overwritten. There may be old backups from other devices on your iCloud storage you no longer need though. To see if this is the case, on your iOS device navigate to the iCloud settings (Settings > Mail > Accounts > iCloud) and look under Storage > Manage Storage. If backup data is stored in your iCloud account, you will see it listed here under "Backups," along with the storage space those backups are taking up. Simply tap on the backup you want to delete and tap "Delete Backup."
Cleaning out old iTunes backups
In iTunes, open the preferences from the iTunes menu. Several tabs will be shown and "Devices" will be one of them. Click on that tab and you will see a list of all the device backups that reside on your hard drive. You may be shocked to find it's a long list with backups going back as far as 2009 from iPod Touch or previous iPhones you have long forgotten about (it happens more often than you think), or there may just be two or three backups.
Whatever may be in that list, if you want to delete any of it, highlight the backup and click the "Delete Backup" button. A confirmation window will ask if you're sure you want to do this, and once you click the "Delete" button there as well, poof, backup gone. If there is a long list of backups you wish to delete, I do suggest deleting them one by one as iTunes can freeze or lock up while the backups are being deleted in the background.
Regret your decision? If you have Time Machine, Intego Personal Backup or another solution that frequently backs up your Mac, you can always restore your iOS device backup. You can find these backup files in your home folder Library > Application Support > MobileSync > Backup folder.
Which one backup solution should you use?
Why choose? I say use both! Two (or more) backups are better than one; a local copy on your computer, a backup on your Time Machine drive, and an off-site backup through iCloud is the best solution.
With iCloud Backup enabled, iTunes will no longer make an automated backup when you sync your device. The "Backup Now" button still works, though. So you can connect your device as you'd always do, sync content and click the backup button. It's a habit that you'll get used to very quickly.
If the choice is to use only one backup solution or the other, I'd choose iTunes. The speed for backing up, restoring and having multiple copies locally just makes it a better candidate for me.
Do you use iCloud or iTunes for iOS backups – or both? Which do you prefer and why? Have something else to say about this story? Drop us a comment below!  
About Jay Vrijenhoek
Jay Vrijenhoek is an IT consultant with a passion for Mac security research. He conducts independent malware protection tests, and also writes about privacy and security related matters on his blog Security Spread. Follow him on Twitter at @SecuritySpread. View all posts by Jay Vrijenhoek →