A Newbie's Guide to Using the Mac Downloads Folder
Posted on November 30th, 2017 by Craig Grannell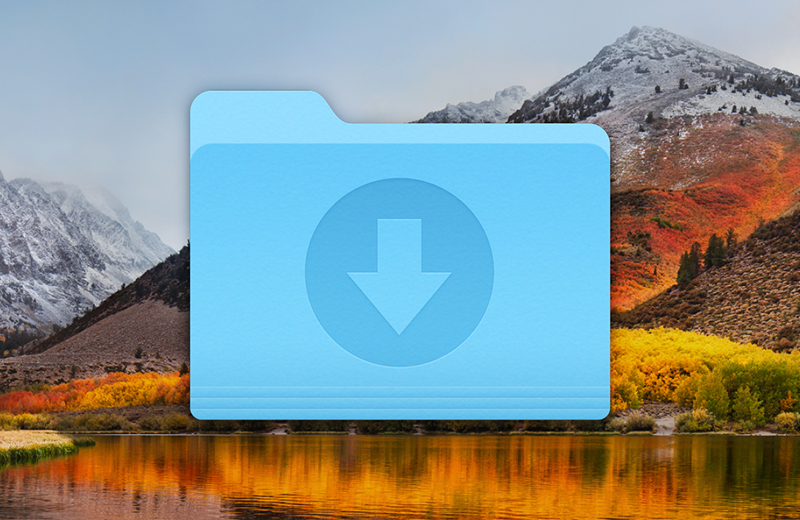 Increasingly, Apple hints you should move your data to the cloud. As of macOS Sierra, you can opt to store your Desktop and Documents folders in iCloud, making whatever's within them more easily accessible from other Macs and devices.
This has lessened the 'hub' nature of the user folder found on your Mac, but important folders nonetheless remain housed there – one of which is Downloads.
How to access Downloads
The Downloads folder is easily accessed from Finder's sidebar. If you don't see it under Favorites, go to Finder > Preferences, and turn it on in the Sidebar tab. You can also quickly get to it from Go > Downloads (Option+Command+L).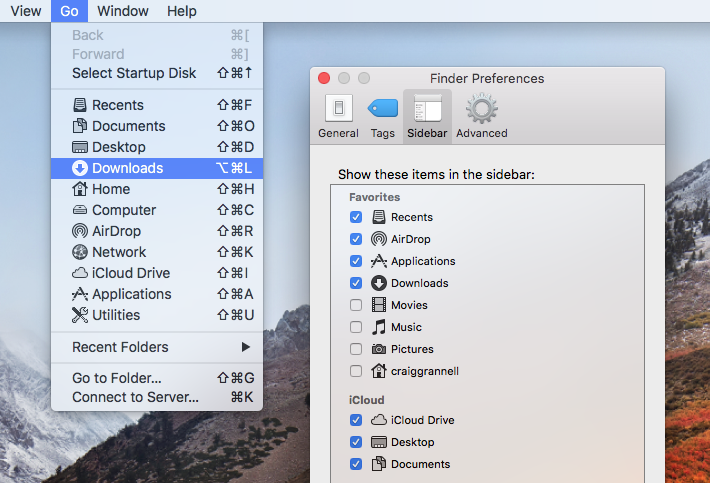 The Downloads folder is aptly named, since it's where anything you download from Safari – or other browsers – ends up. This setting can be changed: in Safari, for example, go to Safari > Preferences, click General, choose Other from File download location, and then select a different folder. Most people, though, stick with the default.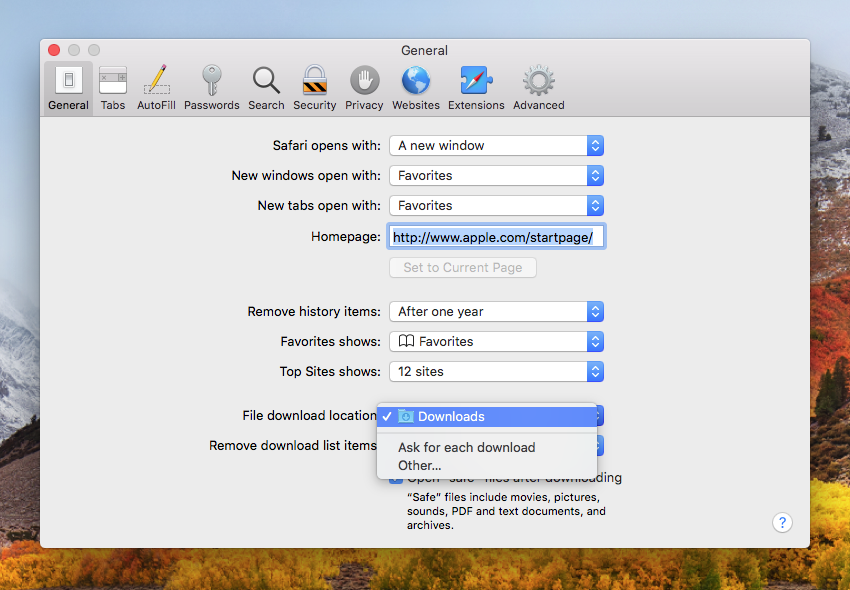 Browsers typically make it easy to quickly get to downloaded files. In Safari's case, a Download button appears in the toolbar, which you click to view a list of recent downloads. Clicking the magnifying glass button next to an item reveals the downloaded file in Finder. (Clicking the Clear button hides the Downloads button until you next download something.)
Managing your downloaded files
The Downloads folder can become a messy mix of semi-abandoned cruft and items you actually need. You might download music from the likes of Bandcamp or Amazon, but then import it into iTunes, making the original downloads redundant. Perhaps these files will end up nestled with app installers, PDF copies of bills you need for your taxes, and other accumulated documents you haven't yet got around to filing properly.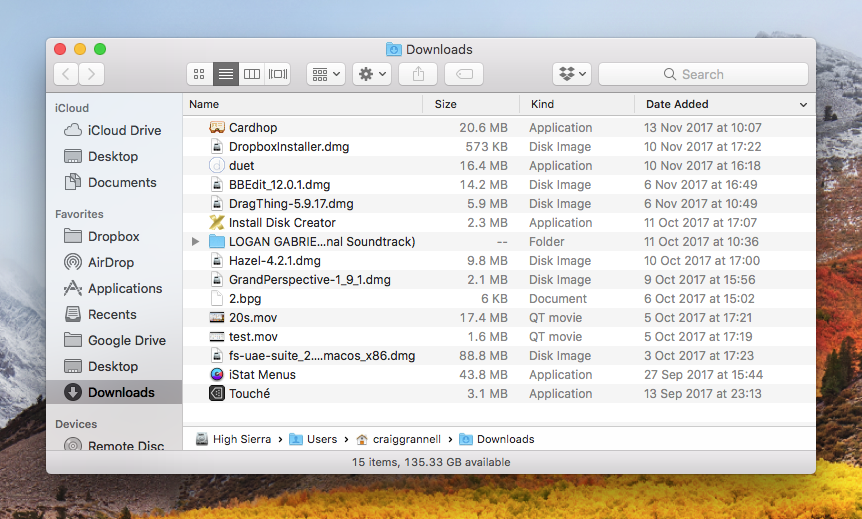 In order to filter what you find, use Finder's column view. Sorting items by size can help you quickly discover – and potentially trash – large items. But also try sorting by kind to quickly go through documents of a certain type, and also by date, to find items that have been hanging around for months like a bad smell.
If that sounds like too much hard work, take a look at file organization tool Hazel ($32, Noodlesoft). The app has you set up rules that determine what happens to certain types of files in any monitored folder – and any considered superfluous to requirements can be automatically sent to the Trash. Everything happens in the background, without you having to lift a finger.
---
New to Mac? Discover more helpful tips at Intego's New Mac User Center!
Want to get the most out of your new MacBook, iMac or other Apple computer? Whether this is your first laptop or you've just switched from Windows, there are a few things you should know about your new Mac, like basic keyboard shortcuts or how to use the various features macOS has to offer. Learn more about what your Mac computer can do for you at the Intego New Mac User Center:
Get started now!
About Craig Grannell
Craig Grannell is a technology writer, mostly specialising in Macs, iOS, apps, and games. He's been immersed in all things Apple for over 20 years, and enamoured with computers since getting his hands on a VIC-20 as a kid. He also has a Korg Gadget addiction. Send help. Or alternatively, visit his website, craiggrannell.com, and follow him on Twitter at @craiggrannell. View all posts by Craig Grannell →